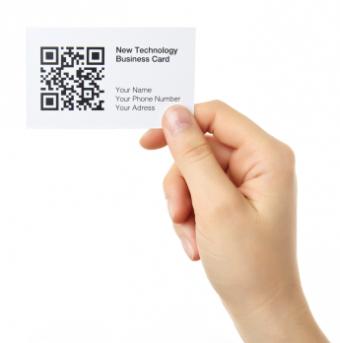 There used to be a time that the only place to get good looking business cards was to visit your local print shop. Thanks to the digital revolution, you can now order professional creatively designed business cards online, without sacrificing quality or money.
Free Basic Cards
Basic cards often come with zero frills, but close to zero cost. This makes them an attractive option for companies with little to no startup capital.
Vista Print Free
One of the most popular online printing presses is Vista Print. Choose from around 45 design templates. Font choice, color differentiation, and text positioning options are extremely limited when ordering the most basic cards. The quality of paper associated with the free option is restricted to matte only. However, for people that are severely cash-strapped but need business cards soon, 250 free cards, and about a ten-day wait for delivery is a pretty good option.
1800Postcards
1800Postcards has an introductory offer for 250 free business cards. Choose among a wide selection of designs, with options specific to number of industries. Your lightly coated cards will be printed on 14 pt. cardstock using soy-based ink. You can expect a 21-day turnaround and the only charge for your first order will be UPS ground shipping.
Most Creative Cards
Young independent business owners like to use branding that stands out for its message and creativity. The online business card options delivered here will deliver just that:
Zazzle
Zazzle offers over 20,000 design options as well as hundreds of font selections. Pricing starts at $18.95 for 100. However, free options include two sided printing, full color, and premium paper. Zazzle rewards customers with discounts for orders of 2, 5, 10, or 50 boxes of a 100 cards. Shipping rates begin at $3.79 and the cards usually ship within 24 hours after you order.
Choose between three sizes:
Business (2"X3.5")
Skinny- (1" x 3")
Chubby- (2.5" x 3.5")
MOO
MOO offers amazingly designed premium cards as their standard. Premium upgrades offered at no cost include:
Full color
The ability to print different designs on every card in pack
Choices between matte, laminate or glossy UV cards
In addition, a customer can always special order 32 pt. deluxe paper. Customers will have over 300 premium quality design templates to choose from for $19.99 per 50 cards. In addition, if your order is over $40, you pay zero shipping costs. If you don't mind an Etsy and MOO watermark on your cards, you can grab 50 free ones.
Low Cost Premium Cards
Ink Garden
Ink Garden is another online printing press that offers business cards. Their design templates are fully customizable and the site offers editing tools that make it easy to incorporate your vision for such an essential part of your company's branding. All cards are printed on premium matte or textured paper. Pricing starts at $6.49 for 50 cards. The difference may be the design templates are not as of high quality as the rest, but they definitely offer a good, strong product with great pricing. Ink Garden also offers a set of designs that cost $19.99 for 50 cards that are more attractive for businesses seeking an innovative look.
Vista Print Premium
Vista print's premium business cards start at $19.95 for 250 cards. Premium cards offer you a choice between thousands of designs and almost complete design autonomy. This includes choice of fonts, two sided printing, and uploading your own pictures or logo. The premium option offers a number of fee-based add-ons to make your business card pop. For example, choosing glossy stock paper increases the base price for your cards by about thirteen dollars.
Try Before You Buy
What you see online might not have the same impact in person. Check to see if you can order a sample before making your purchase; MOO customers can order a sample of their design and have it shipped to them free. Vista print will allow you to order a sample of your design for a small fee, but they offer a free non-customizable sample for interested customers. When it comes to your business cards, you want to make sure you get it right the first time.