Sample of a Leave of Absence Letter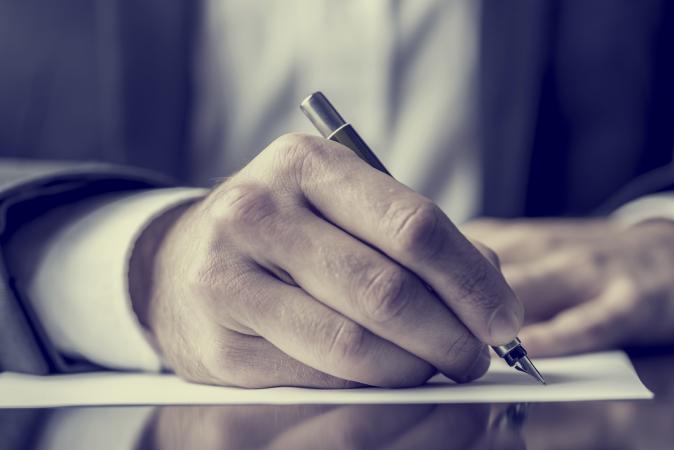 If you need to ask for a leave of absence from your job, for medical reasons or otherwise, it's best to submit your request in writing. The printable sample letter provided here is a good example, and you can use it as a starting point for putting together your own letter.
Leave of Absence Sample Letter
To view the sample leave of absence (LOA) letter, simply click the document's image. The letter will open in a separate window as a PDF file that you can edit, save and print.
If you need assistance, see this guide to printables.
To make changes to the text, click anywhere in the document. You will be able to move your cursor to the areas you need to edit with your mouse or the arrow keys on your keyboard.
Delete any text that does not apply in your situation, replacing it with what you need to say. Areas that definitely need to be updated are underlined, though you can make changes to any part of the document.
Proofread carefully, being sure there are no errors, that the letter clearly communicates your request and that it is properly ormatted.
Use the Check Spelling command in the Edit menu to verify that all words are spelled correctly.
When you have made your adjustments, save your version by going to the File menu and then clicking Save As.
Print the document by clicking the printer icon on the toolbar or via the Print command in the File menu.
Leave of Absence Considerations
When requesting extended time off, a few important things that you need to consider include:
If your request for a leave of absence is approved, verify if there is a specific form that you need to submit so that your leave is properly documented.
Be aware that your company has the right to deny a request for a leave of absence, so consider how you will handle the situation that led you to make you request if your leave is not approved.
Review your company's leave of absence policy so you can be sure your request is consistent with any requirements that exist.
Your employer may ask for documentation verifying the reasons that your leave is necessary. You may want to be proactive and submit documentation along with your initial letter.
Discuss with your supervisor the best way to let your supervisors know that you will be gone and work with him or her on a plan to ensure your duties are handled in your absence.
Expect that your co-workers will likely be curious about your reasons for being gone, so come up with a plan ahead of time for dealing with their questions.
Ensure that you are prepared to handle the financial implications of not working during the time frame requested, as the time you are out on a leave of absence will likely be unpaid.
Making Your Request
Before deciding to request a leave of absence, consider carefully whether the circumstances of your need or desire for time away from work are compelling enough for you to make this type of request. If it is, handle your request strategically. Consider discussing your situation with your supervisor in advance of submitting the written request or deliver the request in person so that you can be there to explain your circumstances in a persuasive way at the time your letter is delivered.