Top 10 Business Christmas Gifts to Give
Choosing the right Christmas gifts for your employees or customers is something that requires a bit of thought. It's important to select a gift that is thoughtful, yet generic enough to appeal to many different people with a wide variety of tastes and preferences while also reinforcing your company's brand.
Ten Great Holiday Gifts for Businesses to Consider
1. Holiday Meal Item
When thinking about business gifts for the holidays, turkeys and hams are often the first items that come to mind. However, companies that give actual turkeys and hams are faced with logistics challenges associated with storing and delivering these items. Additionally, it's not uncommon to give this type of gift only to discover that the recipients have already purchased their own holiday main course, have a different tradition or will be traveling for the holidays.
Fortunately, there are a few great gift certificate programs that make it possible for companies to stick to this tradition while allowing maximum flexibility for their employees.
2. Charitable Donation
US News & World Report lists donations to charitable groups on its list of the top ten business gifts, but cautions to be careful when selecting the charity. Avoid choosing organizations that may be controversial (such as political or religious organizations) or that may represent causes that the recipient doesn't support.
Either allow recipients to decide where the money goes or look for a universally agreed upon cause that is consistent with your organization's overall mission. For example, if your company has a commitment to sustainability, consider making donations to a nonprofit organization with a nonprofit focus.
These suggestions can help you make a wise charity selection that promotes your organization as one that is focused on corporate social responsibility
3. Movie Tickets
Giving the gift of entertainment can be a great way to let your customers and employees know that you appreciate them during the holidays. Choose options that allow the recipients to decide where and when they go to the movies. They're sure to appreciate having access to pre-paid entertainment, and will think fondly of your company when putting the tickets to use!
A few handy ways to buy movie tickets to use as business gifts include:
4. Modern Desk Lamp
If your employees or clients work in a traditional office environment or use a computer at home, an up-to-date desk lamp may be a great holiday gift option. This type of gift allows you to share a helpful technology-oriented item that everyone can use, without having to give consideration to what type of phone, computer or other equipment the recipients may have.
5. Messenger Bags
Messenger bags are a must-have accessory for men and women alike, so they can make great holiday gifts for employees and customers. Quality messenger bags are professional-looking and practical. They are likely to get daily use, which means they can serve as a visual reminder to your employees and customers of the great gift your company provided at the holiday season . These bags are available in a wide variety of styles and price ranges, so it should be fairly easy to find options that meet your needs.
Quality leather and fabric selections to consider include:
6. Logo Merchandise
Messenger bags aren't the only logo-friendly gift option to consider. THP Creative Group points out that building brand awareness can be one of the primary benefits of corporate gift giving, so you may want to consider logo merchandise when selecting holiday gifts.
If you go this route, it's important that you select high quality items that truly seem like gift items rather than like marketing materials for your company. Avoid items that could double as trade-show giveaways or office supplies, instead opting for long-lasting goodies that recipients will really see as special treats.
A few suggestions to consider if you like the idea of logo merchandise include:
7. Food & Beverage Gift Baskets
Gift baskets are popular corporate holiday gift items that come in options for all price ranges. You can find nice small baskets for as little as $25, or splurge on extravagant collections of goodies that cost well over $100. They work well for gifts to individuals, as well as for team gifts intended to be shared with everyone in a particular department or division.
Be sure to take into account taste preferences and dietary restrictions when choosing baskets, particularly when purchasing this type of gift for a specific individual.
There are plenty of great gift basket ideas, whether you make your own or purchase options like the following:
8. Music
Listening to music is a pastime that is almost universally enjoyed. While you might not share the same taste in music as your customers or employees, you can provide them with gifts that make it easier for them to enjoy the tunes they enjoy.
Whether you provide funding to purchase music or gadgets that make it easier to listen to tunes on the go, your thoughtful gift is sure to be appreciated.
9. Roadside Safety Kits
If your customers and employees spend time driving for work or in their personal lives, high quality roadside safety supplies could be a good choice. People often don't think to purchase these items for themselves, but wish they had access to when unexpected emergency situations arise. This type of gift is practical and thoughtful, and clearly conveys the notion that your organization is interested in the well-being of two of its most valuable groups of assets - customers and employees.
Avoid low-end kits that are more like promotional giveaways than valuable safety resources. Go with a well-stocked kit from a brand name recognized as a leader in safety.
10. Tablet Devices
If you have a sizeable budget and you want to give a business gift that really impresses your employees or customers, consider choosing tablet devices as this year's gift of choice. There are a variety of options available, ranging from less than $100 to more than $600. If you're a technology-oriented company or one that has a mobile-oriented workforce or customer base, be sure to select one of the newer models to emphasize your company's commitment to progressive thinking when it comes to information technology.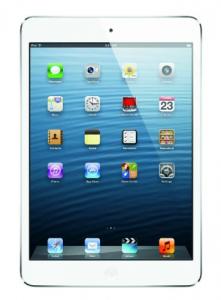 VentureBeat.com recommends both the iPad mini and the Nexus 7 in its 2012 tablet gift guide.
Choose Wisely
These are just a few of the many options when it comes to corporate holiday gifts. When making your decision, consider your company's vision and brand while taking into account the preferences and interests of the people you are shopping for. Also ensure that the products you're interested in are available in an appropriate quantity and consider if you'll feasibly be able to get the item into the hands of the recipients in a timely manner during the Christmas season.