Curriculum Vitae Template
About Curriculum Vitae Templates
The terms "curriculum vitae" and "resume" are often used interchangeably. These types of documents are most commonly used to market individuals to prospective employers. They can also be used to demonstrate credentials for people who are seeking business loans or grant funding for special projects. There's not a single right way to write a c.v., but there are certain types of information that any curriculum vitae template should include.
Objective Statement
Curriculum vitae documents written for the purpose of securing employment typically include an objective statement. This should be a single, clear statement that conveys the type of position you are seeking.
Example C.V. Objectives
To obtain a position as a medical billing specialist in a hospital or physician's office.
''To obtain an entry level managerial position with a multi-national corporation.
Skills Section
It should be easy for anyone who reviews your c.v. to see what skills you have that qualify you for the type of position you are applying for. Typically, it's best to list your skills in a two or three column bulleted list.
Tips for Listing Skills
A skill is something that you can do that will be of interest to prospective employers. Unless you are applying for a job that requires cooking skills, do list your ability to bake a cake. Focus on occupational skills on your curriculum vitae template.
Education
If you have earned one or more degrees or have completed formal training that prepares you to work in the type of occupation you are seeking, that information should be included in your c.v. Use reverse chronological order, starting with your most recent educational accomplishment and ending with the one you completed longest ago.
Tips for Listing Education
Do not put anything prior to high school. If you have earned a degree, you do not need to include high school.
Employment History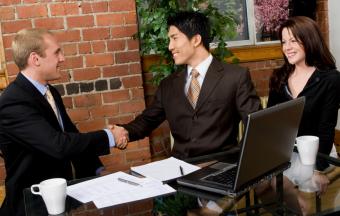 Your curriculum vitae should include your employment history, listed in reverse chronological order.
What to Include in Employment History
Name of employer
Location (city and state)
Job title
Description of duties
Publications
Many people who use a curriculum vitae rather than a resume work in academia. If you are creating a c.v. to apply for an academic position or funding for a research project, you'll need to include a section detailing any work that you have published in academic journals or that you have presented at relevant conferences or association meetings.
More CV Information
Before creating your c.v., it's a good idea to review a variety of curriculum vitae templates so you can select the best format for your particular situation.
Additional Resources
For more ideas that can help you get started writing your c.v, see: